Hillary Clinton and Donald Trump have gained most of the attention but Americans are not just voting for a new president.  
Votes are taking place for tens of thousands of other positions too – including for state representatives, state governors and US congressmen.
Here we take a look at the US Senate where some of the most significant contests are taking place.
:: WHAT IS THE SENATE?
The Senate is the upper house of Congress. Senators play a key role – approving presidential appointments and ratifying international treaties. Senators can propose laws and also vote on bills passed by the House of Representatives, the lower chamber.
:: HOW MANY SENATORS ARE THERE?
There are 100 senators – two from each of the 50 states. States with a small population – like Wyoming, which has just over half a million inhabitants – have the same number of senators as California, which has a population of almost 40 million.
:: ARE ALL 100 SENATE SEATS BEING CONTESTED?
No. Thirty-four of the 100 Senate seats are being contested this year. Senators serve six-year terms but are elected on a staggered basis, with a different third of the Senate elected every two years. The seats up for grabs now were last contested in 2010 and will not be contested again until 2022.
:: WHO'S IN CHARGE OF THE SENATE NOW?
The Republicans currently control the Senate. They have 54 Senators, the Democratic Party has 44. The other two are independents who both vote largely with the Democrats.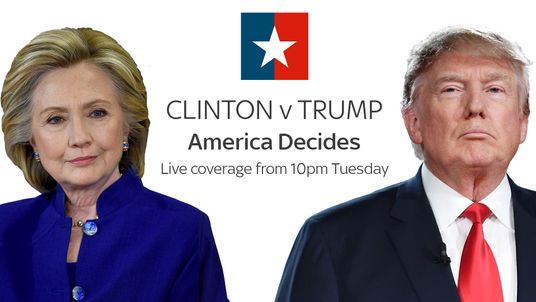 :: WHERE DO THE PARTIES STAND?
The Republicans have the most to lose. They hold 24 of the 34 Senate seats being contested. The Democrats holds just 10 of them. Most of the competitive races are for seats currently held by the Republicans.
:: WHO'S LIKELY TO WIN?
The Democratic Party will almost certainly make gains and have a chance to take control of the Senate. Around a dozen races remain highly competitive.
:: WHICH RACES ARE KEY?
Pennsylvania, North Carolina and New Hampshire are in all the balance – as are Arizona, Indiana and Nevada. Much will depend on what happens with the presidential election.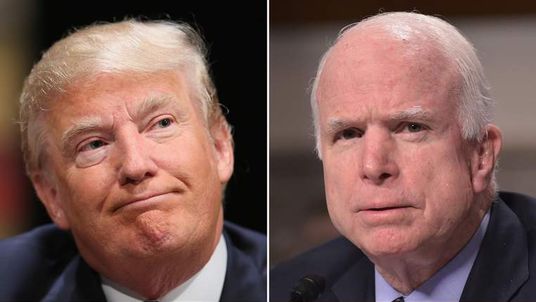 :: COULD ANY FAMOUS SENATORS LOSE?
Possibly. John McCain, the 2008 Republican presidential candidate, is facing a tough re-election battle in Arizona. He's been a Senator for nearly 20 years but faces a close race against Democratic challenger Ann Kirkpatrick.
In Florida Marco Rubio – who campaigned unsuccessfully for this year's Republican presidential nomination – is battling against Democrat Patrick Murphy. The race recently appears to have swung in Senator Rubio's favour.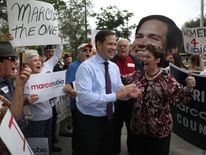 :: WHAT IF IT'S A DRAW?
If the parties end up split 50/50 the Vice President becomes the key player. He also serves as President of the Senate.
This is usually a ceremonial role but he does hold a casting vote in the event of a tie.  
:: WHAT HAPPENS IF DIFFERENT PARTIES WIN THE SENATE AND THE PRESIDENCY?
They have to try to work together. This is why polarising issues, like guns and healthcare, are so difficult to deal with.
In recent years it has been the norm for a president to find himself working with an unfriendly Congress.
Indeed, the last president to spend his entire term with his party also controlling both the Senate and House of Representatives was Jimmy Carter – and it didn't work out too well for him. He failed to win re-election and lost to Ronald Reagan in a landslide.
Read more:
What time the polls close and when to expect a result
The Electoral College and how you win a presidential election
Latest polling and news from the battlegrounds
How Trump's golf reveals evidence of his flaws
Donald Trump whips up 'ugly' frenzy against reporters