In his presidential palace, Syria's leader Bashar al Assad gave a lengthy exposition on the civil war tearing his country apart.
Speaking in his lisping, softly spoken English in Damascus, his voice never above a murmur, he responded to claims his military is besieging, barrel bombing and starving his people.
He has been disingenuous and cynical in previous interviews but his answers this time beggar belief.
What did he say to allegations by the UN and others that he is not allowing aid trucks through to Aleppo?
"If there's really a siege around the city of Aleppo, people would have been dead by now."
For the record at least 26,000 people are thought to have died in the Aleppo area with 300,000 a conservative estimate for the total death toll from the conflict.
There is little doubt now that Assad and his Russian backers are deliberately targeting civilians and civilian buildings in Aleppo and elsewhere.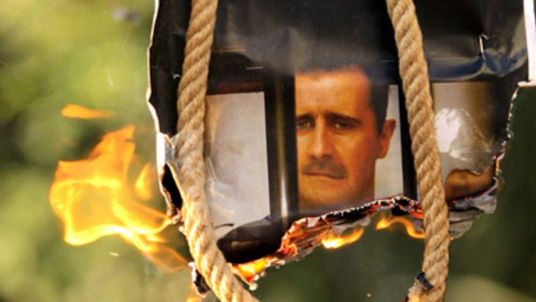 Eyewitness accounts backed by investigations by extremely brave foreign journalists in Aleppo corroborate the claims.
Russia and the Assad regime are using starvation tactics to force areas to surrender.
They also appear to be targeting hospitals. Too many have been hit now for it to be accidental. And they are striking other civilian infrastructure like courthouses and schools.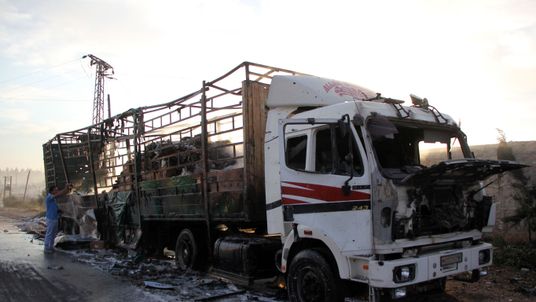 The aim is to flush people out of an area. To make it impossible to live there. The tactic has worked in Homs and other areas of Syria. So far eastern Aleppo is holding out.
And Assad is up against the clock. Whatever Russia said about entering the war to target terrorists, you need only look at its targeting to understand its real objective.
The aim was to tilt the balance decisively in Assad's favour. But that commitment can't go on forever. Despite Russia's support and the intervention of  thousands of Iranian soldiers, Aleppo refuses to fall. It is becoming the Stalingrad of the Syrian civil war.  
In the same interview, Assad was asked directly why his forces appear to be hitting hospitals and killing doctors. His answer was jaw-droppingly cynical.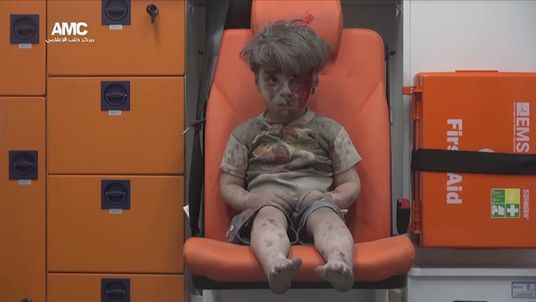 "You have hospitals and you have doctors and you have everything. How could you have them?'" he asked.  "If there are some doctors left, then we cannot be killing them," was his logic.
In other words, until all the people are dead and all the doctors with them and all the hospitals destroyed there is not the evidence to support the accusations against him.
The news from Aleppo overnight is desperate. After a week-long lull in fighting, Russian and Syrian jets have renewed bombardment with a vengeance.  
Assad and his Russian sponsors hope the end game is close. Still, the world has no idea how to end the civil war and equally importantly what would happen when it is over.